Welcome!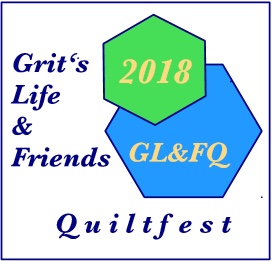 We are thrilled that you have found our website!
This is the place to get all the details and information about "Grit's Life & Friends Quiltfest" to be held on 01 and 02 September 2018 in Suderburg in Northern Germany.
We have a lot of highlights planned for you. One of them is our International Quilting challenge. Check out the details for the Challenge here. We can hardly wait to see your quilt entries!
Also, we are proud to offer a large range classes from well-known national and international teachers such as Jacqueline de Jonge (NL), Sew Kind of Wonderful USA), Birgit Schüller (GER) and Martina Hilgert-Vervoort (GER).
Moreover, there will be spcial exhibits by renowned quilting artists. For detailed information, check out the respective page here.
Last but not least, you will be able to indulge into some fun shopping with the large number of stores in our vendor mall.
We have planned workshops and lectures throughout the two show days. As soon as new details become available, you will find them here!