Class with Martina Hilgert-Vervoort
*****************************************************
Of Small and Large Houses

For starters, a short story:
"A small town called "DOM-SEW-MA" in "FABRIC LAND" has announced a creative challenge for its town anniversary. The theme is "Our Streets – Our Houses". One of the partipants is "THREAD LANE" from the "FILAMENTS" neighborhood with its phantastic houses ……"
Now it's up to you to present your personal little house. Using our sewing machines, we are going to make textile collages from fabric scraps and tulle creating phantastic houses. The view of our street will be completed with the park entrance and the garden pavillion. All you need are a few supplies and some basic experience in free motion quilting.
Exampels: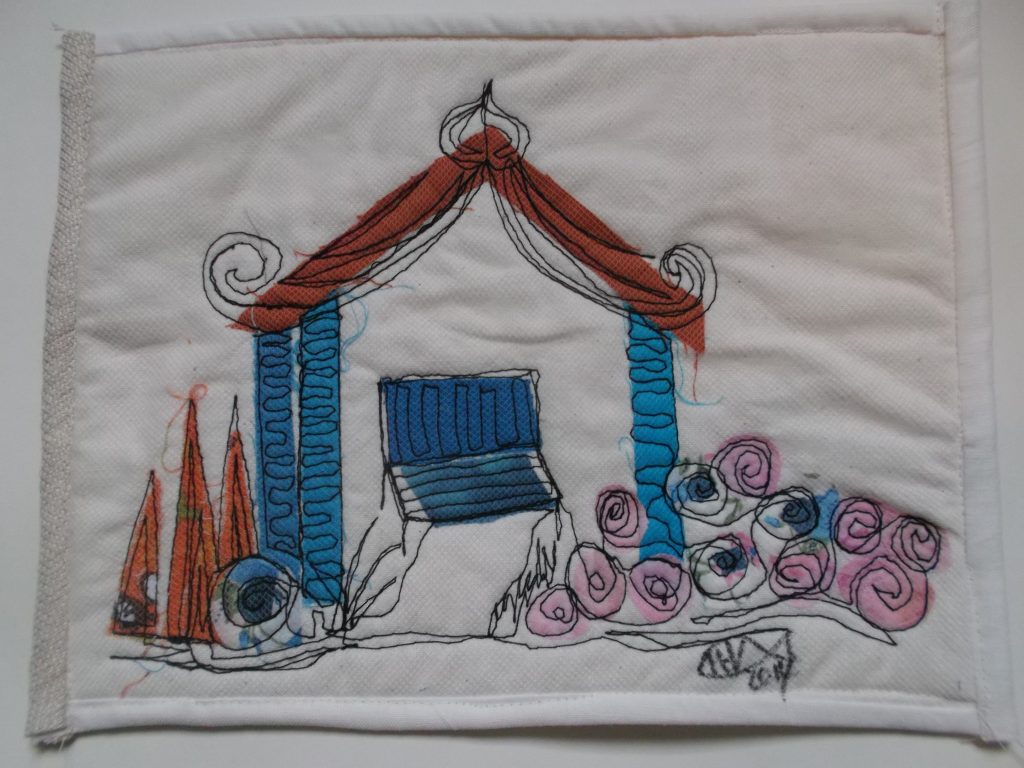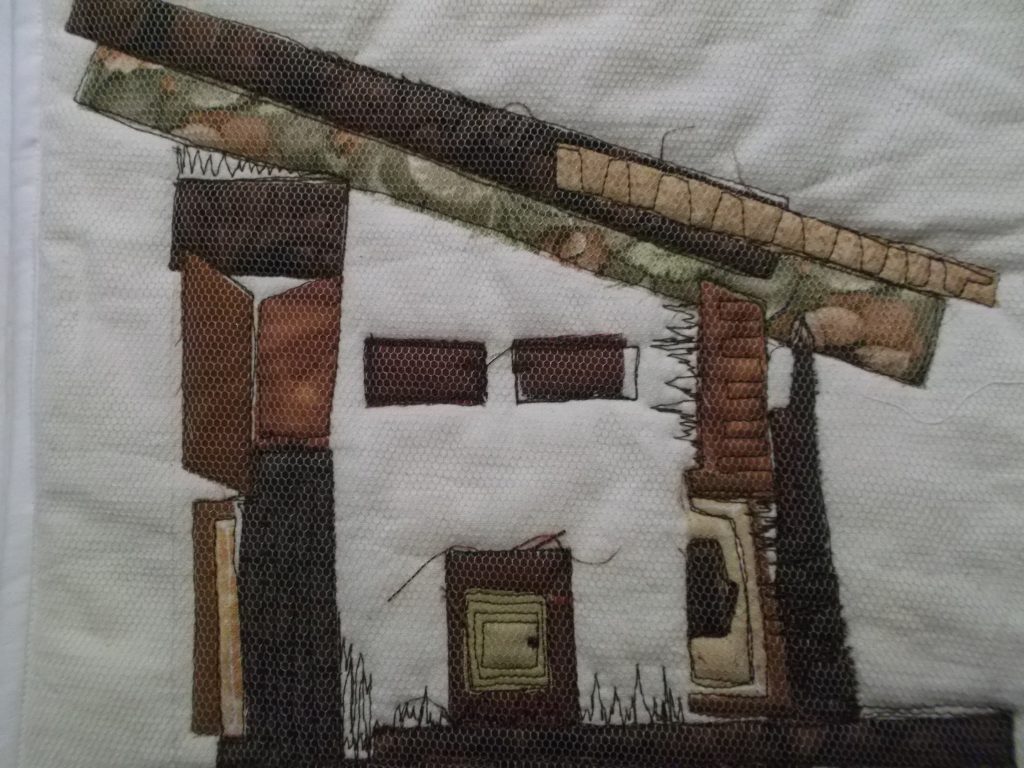 Saturday,  01 September 2018,
 9:00 am to 1:00 pm
Cost: 55.00 Euro (incl. entry to the show for the day of the class)
(Supplies, food & beverages are NOT included in the class fee!)
Supply list:

– fabrics: a pile of fabric scraps, solids and prints, unusual pieces, scraps that you had intended to discard (e.g. I created my "Café House" using scraps of coffee beans, cake and cup themed fabrics).
– tulle (white, off-white or very light grey)
To build our fabric sandwich, we need:
– for the background (top) of each collage a piece of solid white or off-white cotton fabric, e.g. from a sheet or muslin, minimum size is 20 x 30 cm
– batting: Thermolam
– backing fabric
– binding: fabric strips in white/off-white (3.5 cm wide)
– hanging sleeve: enough fabric, can be pieced from scraps
– machine quilting thread: black, dark brown or dark blue
– bobbin thread: black
– needles: topstitch or quiltin needle, size 70 or 75
– marking pen – water-soluable, erasable or disappearing (if available),
– textile glue stick (if available)
– your regular sewing supply (scissors, rotary cutter, rotary cutting mat, ruler, sewing thread, pins etc.)
– a sewing machine in good working order, equipped with an embroidery foot for free-motion embroidery
and important: You must have experience in free-motion quilting/embroidery!