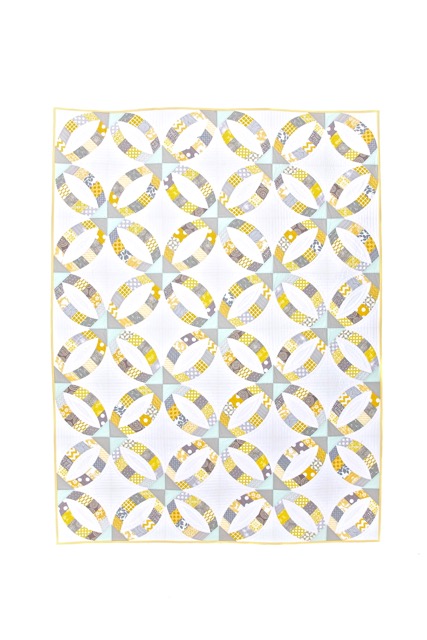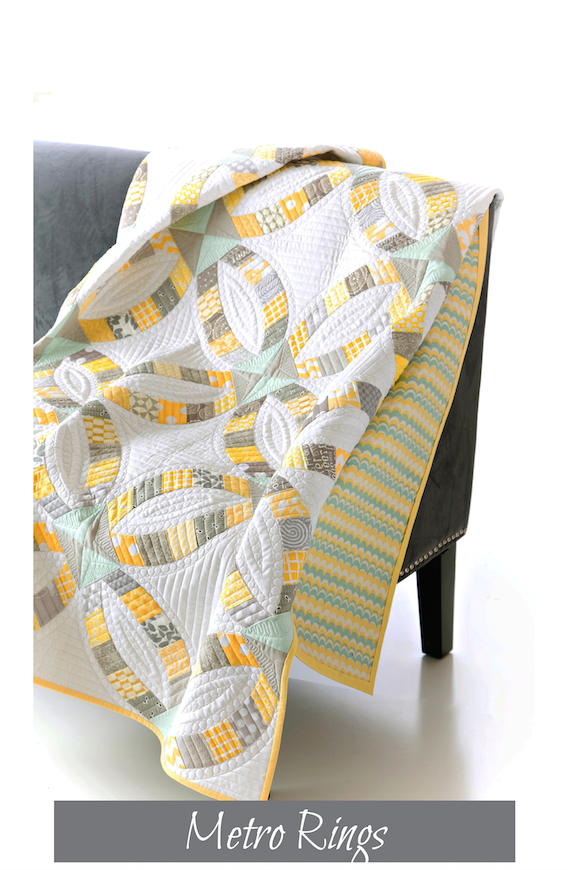 01 September 2018
Class time: 8:30 am to 3:00 pm (incl. 30 min break)
Class fee: 160.00 Euro incl. entry ticket for the day of the class (supplies, food & beverages are NOT included in the class fee)
Metro Rings 57″ x 76″
Metro Rings is Sew Kind of Wonderful's contemporary approach to the iconic double wedding ring pattern. It combines strip piecing and with an easy curved sewing technique to create interlocking rings. The perfect project for quilters of all levels, and a great project for using a pre-cut 2-1/2" design roll or stash fabrics. Metro Rings uses the Quick Curve Ruler and the Sew Square 10 ruler. Two other versions also available from Sew Kind of Wonderful – Mini Rings and Rings Revival.
Supplies:
(1) 2-1/2" design roll or (35) 2-1/2" wof strips assorted fabric
5 yards background fabric
1⁄2 yard each of two different fabrics for setting triangles
4-3/4 yards backing
1⁄2 yard binding
Quick Curve Ruler
10" square-up ruler
The Quick Curve Ruler can be purchased directly on site from Sew Kind of Wonderful.
If you would like to book this class, please fill in the respective form from the Downloads page.