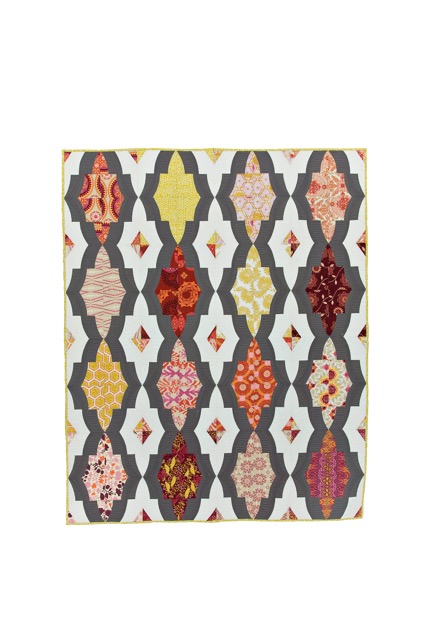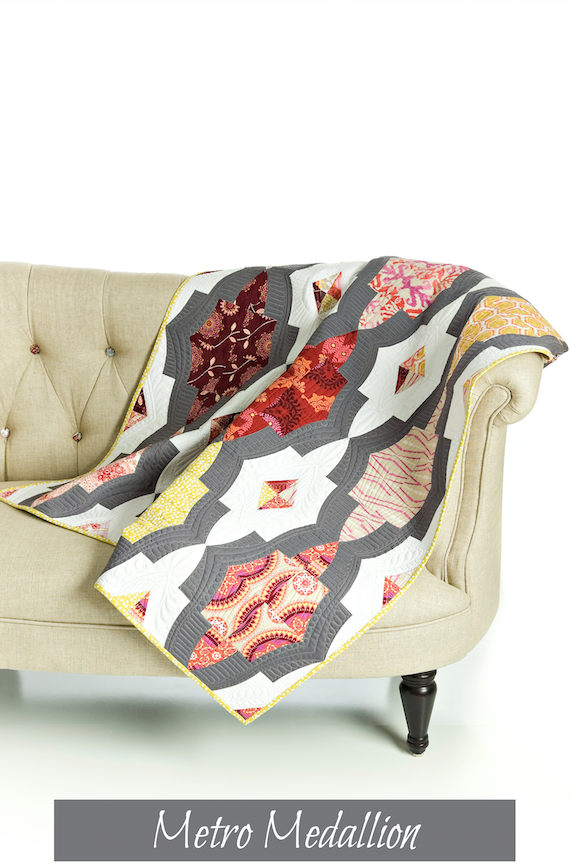 01 September 2018
Class time: 4:00 pm to 7:00 pm
Class fee: 85.00 Euro incl. entry ticket for the day of the class (supplies, food & beverages are NOT included in the class fee)
Metro Medallion 52″ x 64″
Metro Medallion is a beautiful quilt with a tessellating shape which is created by sewing a simply block with two curved seams. This is a great project to use a collection of prints or large scale prints. It uses the Quick Curve Ruler. It has optional setting diamonds which can add an extra layer of interest. The perfect quilt for all levels of quilters. Sew Kind of Wonderful has a smaller version available in Mini Medallion.
Supplies:
(16) 6" x 20" assorted prints (one per medallion)
-OR-
(6) fat quarters (3 medallions per fat quarter)
————————
2 yards fabric for curves (gray in cover)
1-1/2 yards background fabric (white in cover)
Optional:
(16) 5" x 3-1/2" assorted prints for diamond insets
Quick Curve Ruler
4 yards backing
1⁄2 yard binding
The Quick Curve Ruler can be purchased directly on site from Sew Kind of Wonderful.
If you would like to book this class, please fill in the respective form from the Downloads page.