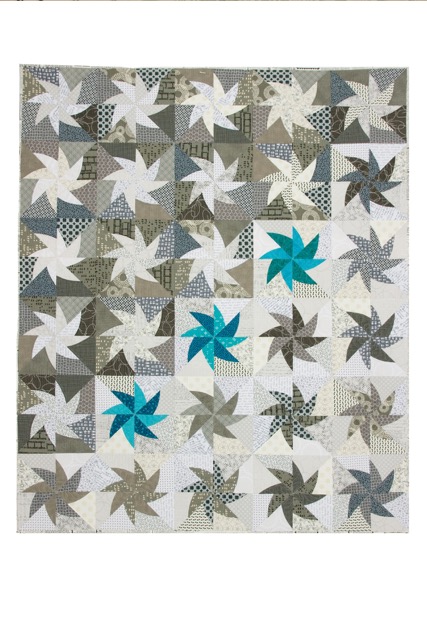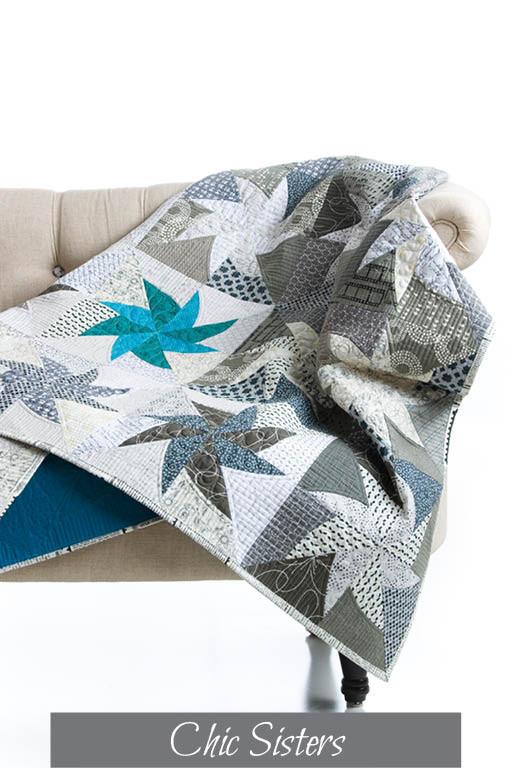 02 September 2018
Kurszeit: 8.30 Uhr bis 11.30 Uhr
Class time: 4:00 pm to 7:00 pm

Class fee: 85.00 Euro incl. entry ticket for the day of the class (supplies, food & beverages are NOT included in the class fee)
Chic Sisters 60″ x 72″
Chic Sisters from Sew Kind of Wonderful is a beautiful quilt which has a simple approach to blocks with alternating color values of dark and light. It has optional color accents which add another layer of design and interest. It uses the Quick Curve Ruler to easily cut the curves. The perfect project for using fat quarters.
Supplies:
(15) fat quarters assorted dark fabrics
(15) fat quarters assorted light fabrics
(2) 6" x 6" from each of 6 different accent prints
4 yards backing
1⁄2 yard binding
Quick Curve Ruler
Sew Square 8″ x 8" or larger square-up ruler
The Quick Curve Ruler can be purchased directly on site from Sew Kind of Wonderful.
If you would like to book this class, please fill in the respective form from the Downloads page.