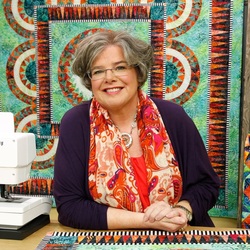 In 1978, Jacqueline de Jonge had her first encounter with quilts, when she came across a log cabin quilt in a magazine and made it from the instructions.
Ever since, she has focussed on perfection and this shows in all of her colourful and bright quilts, which are marvelled about by people all over the world.
Her quilts have been and are exhibited around the globe and have received numerous international awards.